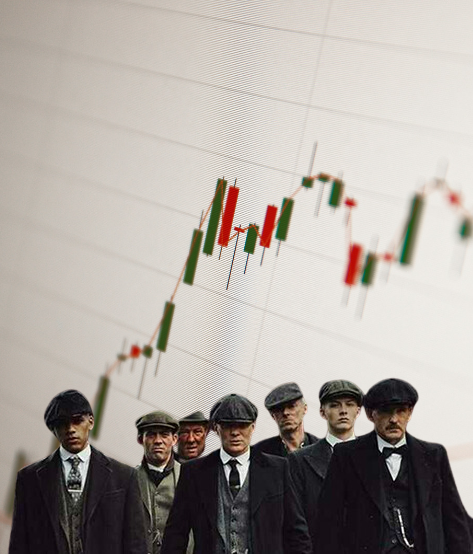 The Peaky Blinders Strategy is waiting for the 9/30 EMA crossover (5m Regular Hours Chart).
Once the 9EMA and 30EMA cross, wait for the Break Hook and Go off the 30 EMA.
How to Trade The 30 EMA Crossover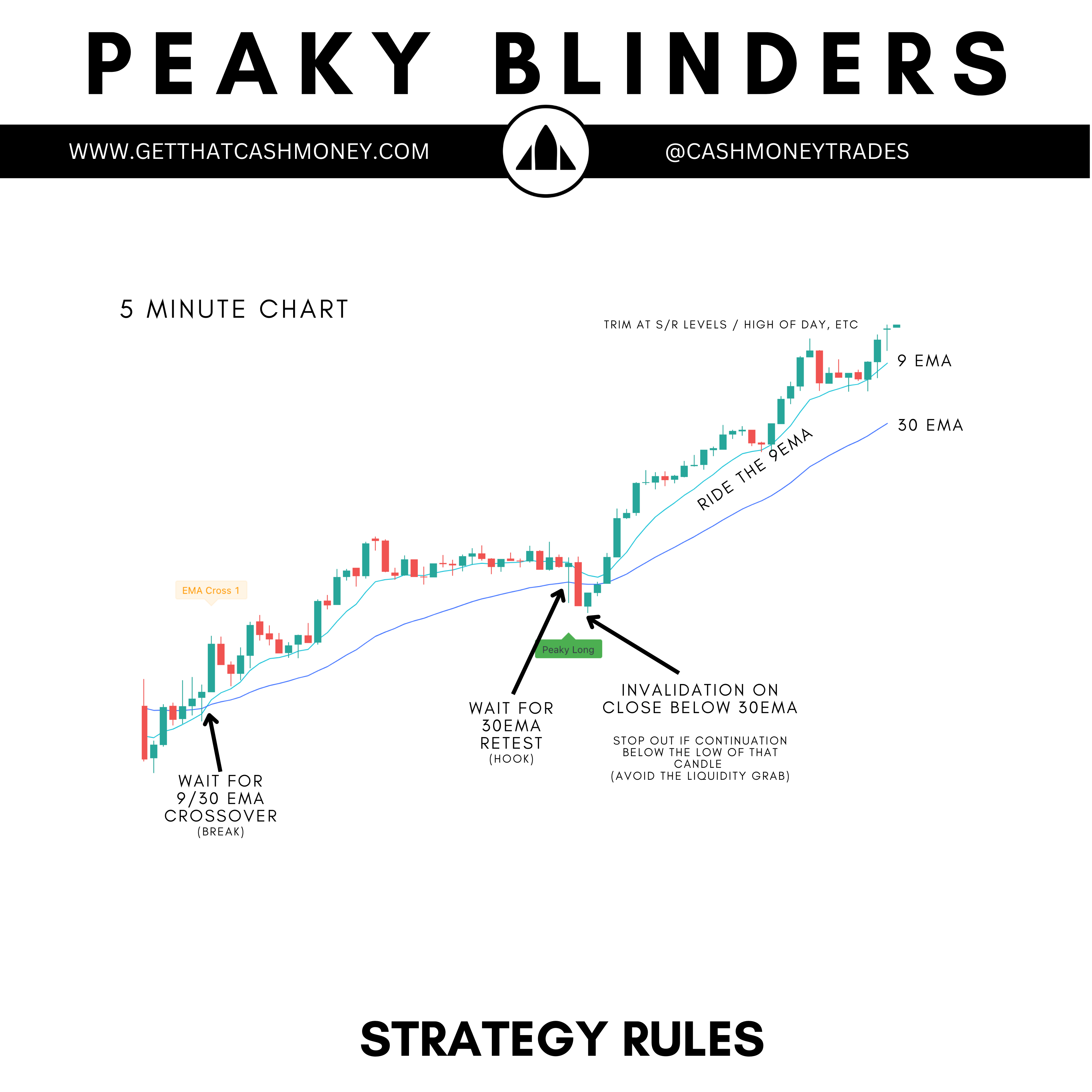 The Cash+ Peaky Blinders Indicator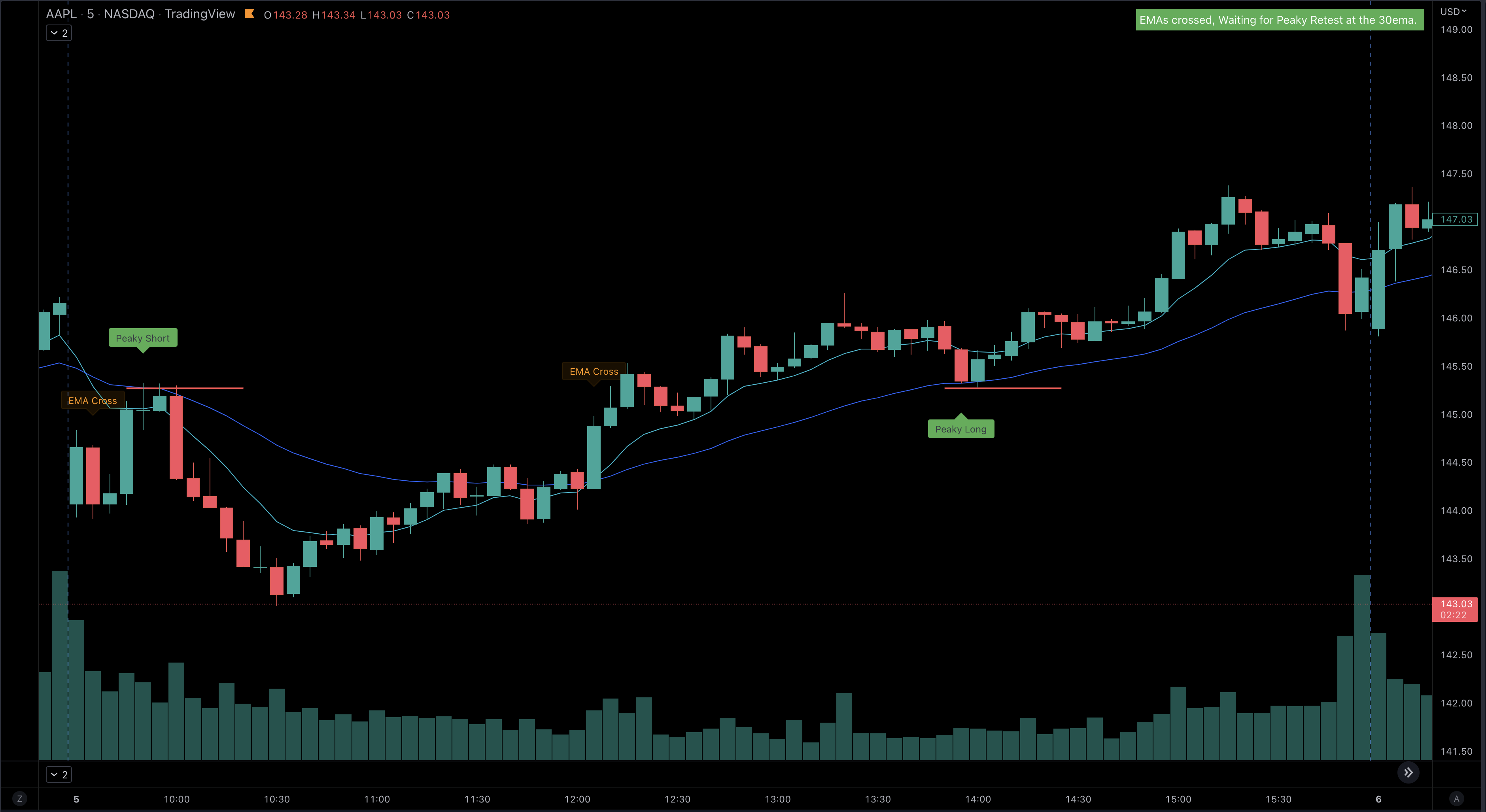 Chart of 5m $AAPL on October 5, 2022. After market opened, we had a 9/30 EMA crossover within the first 5 minutes. Then just before 10am, we came back and retested the 30ema. This retest is the perfect entry for The Peaky Blinders strategy.
Later in the day, we had another EMA crossover at 12:05pm, and then a retest of the 30ema at 1:55pm to go Long with the Peaky Strategy.
The Cash+ Peaky Blinders Indicator will automatically plot the 9EMA and 30EMA on your chart.
It will automatically label when an EMA crossover happens, and alert you on the chart when we get a successful retest of the 30 EMA with a recommendation of going long or short off that level.
The Cash+ Peaky Blinders indicator will also recommend a Stop Loss level just under the 30EMA to encourage you to minimize losing trades, while riding the winners.
No strategy will win 100% of the time, but this strategy provides a low risk high reward scenario.
The Cash+ Peaky Blinders Scanner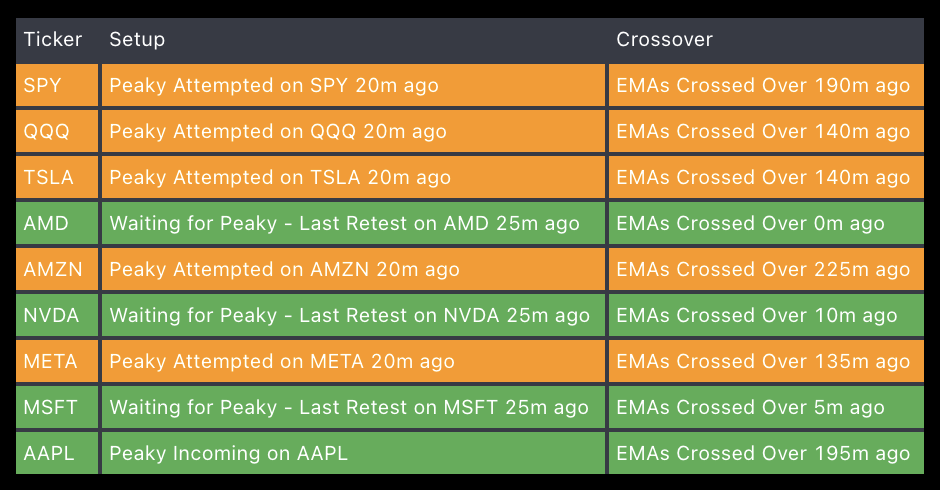 The Cash+ Peaky Blinders Scanner allows you to configure your own list of tickers you like to trade. It will then continuously scan the market for potential Peaky Blinders setups.
As price moves back towards the 30 EMA, the table will indicate that a Peaky is Incoming (see AAPL in the above image).
To get access to these indicators (and more), please sign up for the Cash+ Indicators.